If you've been following me for a while, chances are you know I'm a big fan of Amazon. Since being home more, we've been updating several things in our home including our kitchen. We're also working on updating our bathroom and I can't wait to share the completed project. In the meantime, here are a few of my favourite finds from the past couple of months.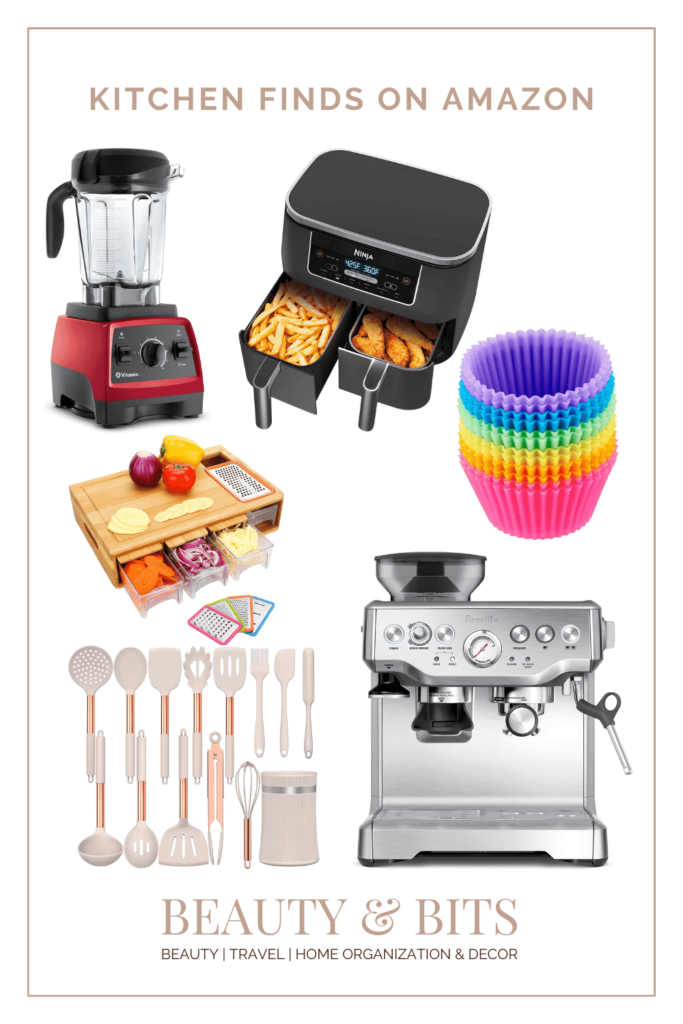 Vitamix 7500 Blender, Professional-Grade / Ninja Foodi 6-in-1 8-qt. (7.6L) 2-Basket Air Fryer / Amazon Basics Reusable Silicone Baking Cups / BRITOR Bamboo Cutting Board with 4 Containers / Umite Chef 14 pcs Silicone Cooking Utensils Kitchen Utensil Set / Breville BES870XL Barista Express Espresso Machine

Gutsdoor Stemless Champagne Flutes Glasses / Natural Living Large Cheese Board / JoyJolt Red Wine Glasses / Amazon Basics Glass Coffee Mug / SMIRLY Cheese Board and Knife Set / YHY Ceramic Bowls

This post contains affiliate links to products. We may receive a commission for purchases made through these links.
– LATEST POSTS –