We're officially in home renovation mode and are starting with the powder room on the main floor. This was a pretty straightforward renovation due to the small space, but I thought I would share what we did to upgrade our space.
My husband and I had never done any renovations on our own, so it was exciting to get started on this project. After sanding the walls and removing the old vanity, we began painting over the light blue walls. Don't ask me why I decided light blue would be a good option a few years ago, but I've learned.
From there, we installed the new vanity and faucet. Once we didn't have any leaks, we installed the remaining items including the light fixture, towel holder and toilet paper holder.
The final pieces were a small plant for the vanity and two 12 X 12 frames above the toilet.
I've shared links to all the key items we used for this renovation below. Good luck with your project!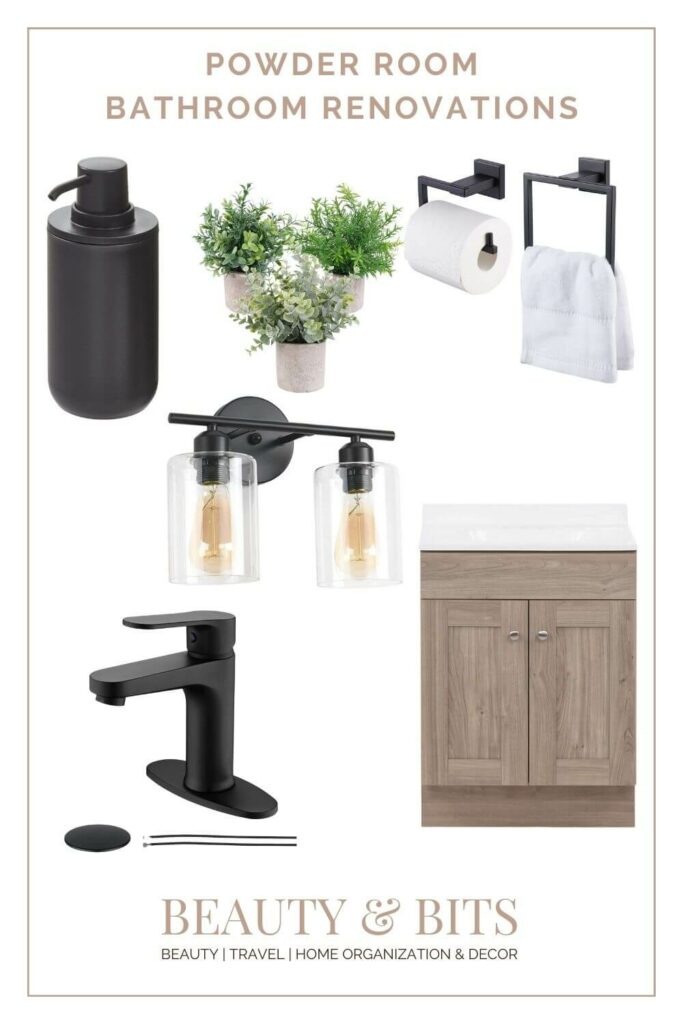 Project Source 24 -in Brown OPP Combo Vanity / KES Bathroom Accessories Toilet Paper Holder / SOKA Brass Bathroom Faucet Matte Black / WANWAJA 2-Light Bathroom Lighting Fixture with Matte Black Finish / iDesign Cade Plastic Soap Pump / 3 Pack Mini Artificial Potted Plants