This post features my must-haves items from IKEA to organize your home. I have to admit I'm a bit of a neat freak and these organizational items are perfect. Make sure to keep an eye out next time you head to IKEA.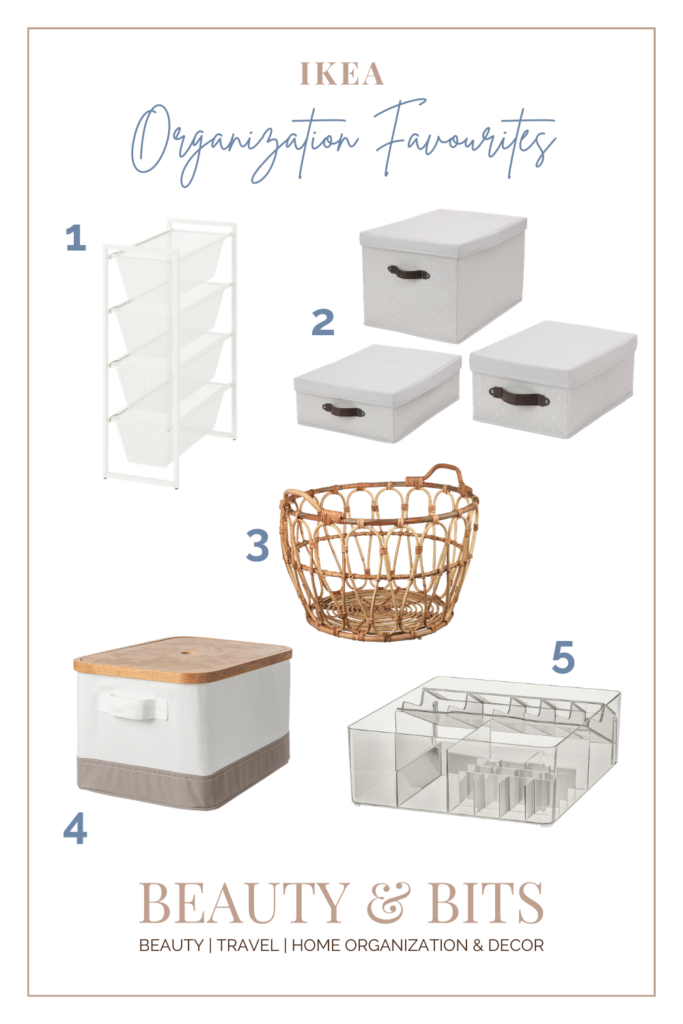 1. JONAXEL Frame with mesh baskets / 2. BLÄDDRARE Box with lid / 3. SNIDAD Basket / 4. RABBLA Box with lid 5. GODMORGON Box with compartments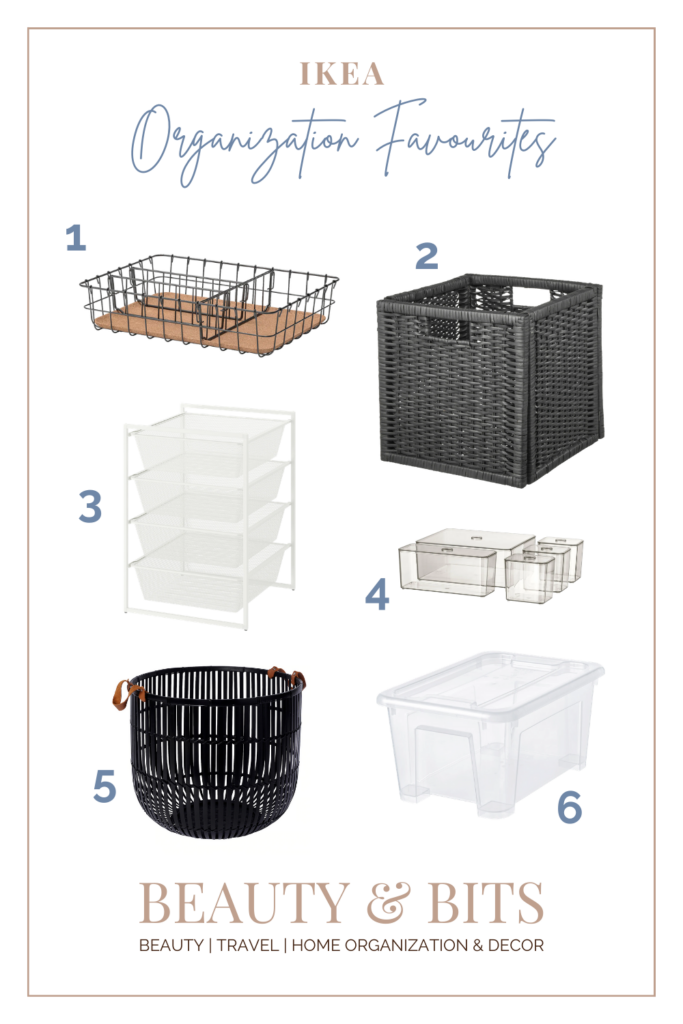 1. PLEJA Desk organizer / 2. BRANÄS Basket / 3. JONAXEL Frame with mesh baskets/ 4. GODMORGON Box with lid/ 5. HURRING Bamboo Basket 6. SAMLA Box with lid
Which one is your storage favourite? Let me know in the comments below!
Looking for home decor inspiration? Head over to my 20+ Home Decor Ideas You'll Love post.
– LATEST POSTS –