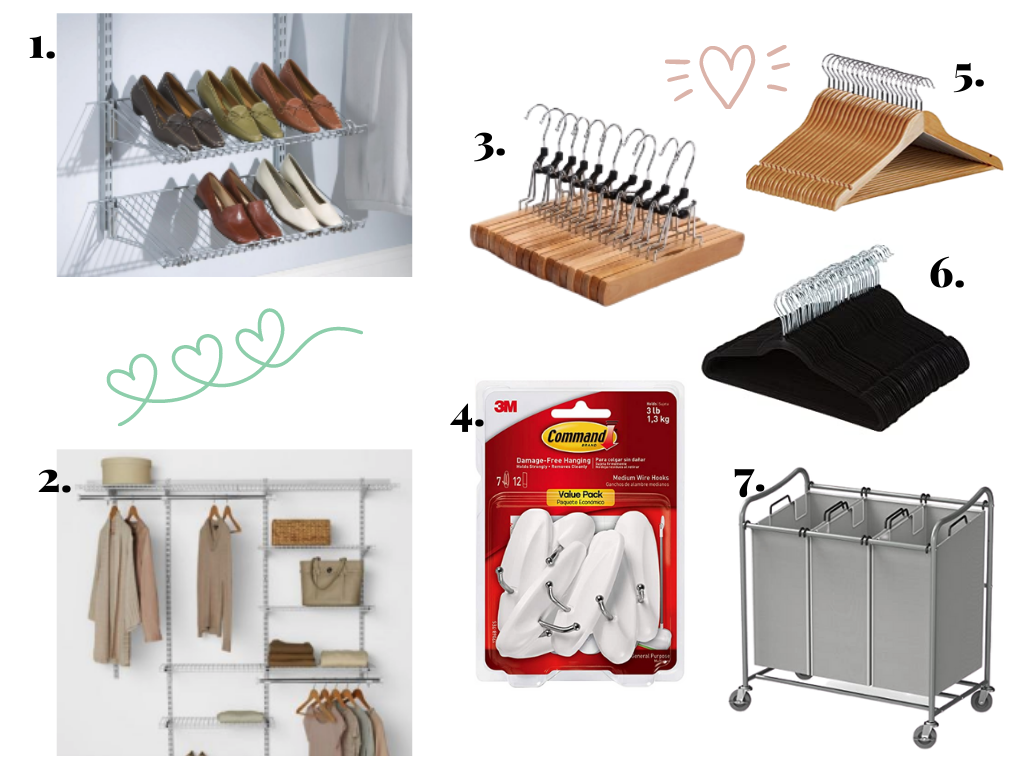 Closet Organization Favourites | Beauty and Bits
It's closet organization time! If you're like me, you've taken this time to organize a few things around the house. In today's post, I'm sharing some of my favourites for organizing our closets. This is also a great time to declutter anything that you haven't used in a while or don't plan to use.
First, get an organizational system for your closet (1 & 2). This will help create an outline for the organization and make it easier to plan.
Next, get a variety of hangers for different pieces. I use wood hangers (3 & 5) to hang dresses, heavier items (like jackets) and skirts. For everything else, I use the velvet hangers to maximize space in my closet.
For those wondering why I'm using command hooks, there are instances where I use them to hang purses or belts. I like that you can reconfigure your closet because they are easy to move around. Also, make sure you pick up a laundry sorter (7). It makes laundry so much faster & easier to do when you have all the colours sorted correctly.
Let me know what products you use for your closet organization in the comments below!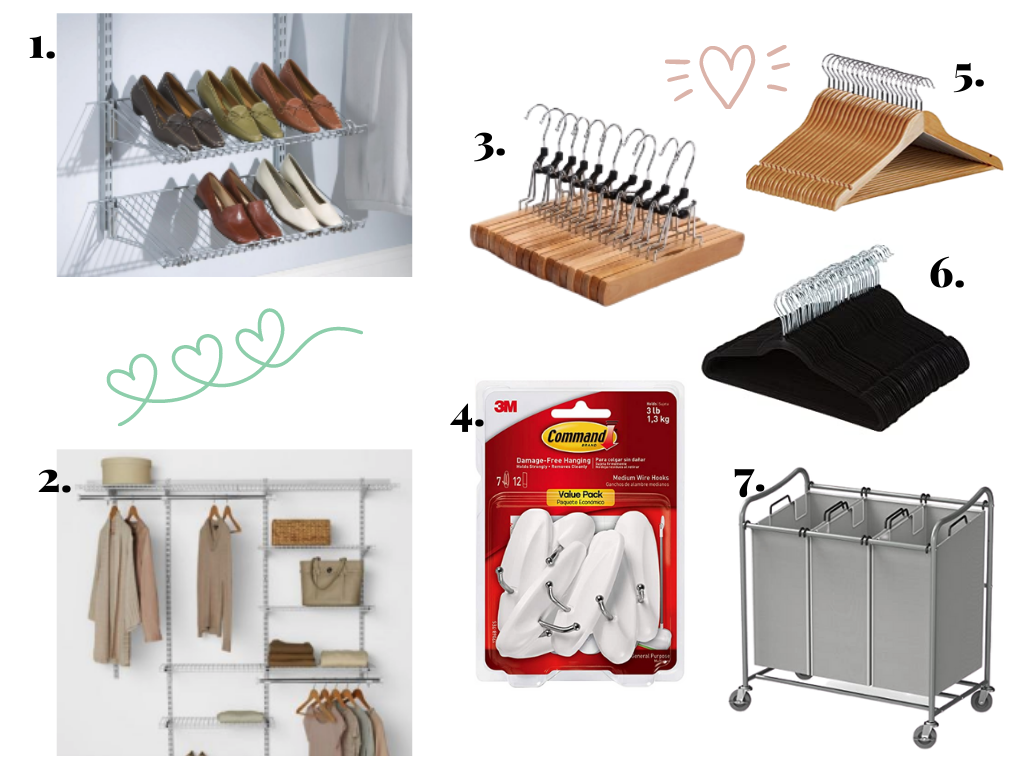 1. Rubbermaid 12 in. D x 26 in. W x 4.5 in. H Configurations Wire Closet System Dual Shoe Shelf Kit | 2. Rubbermaid® 3-Foot to 6-Foot Deluxe Closet Organizer Kit in White | 3. J.S. Hanger Non-slip Wooden Collection Slack Hanger, Wood Skirt Hangers, Natural Finish, 10-pack | 4. Command Wire Hooks Value Pack, Medium, White, 7-Hooks| 5. Utopia Home Premium Wooden Hangers – Suit Hangers – Natural Finish (Pack of 20)| 6. AmazonBasics Velvet Suit Hangers – 30-Pack, Black | 7. SimpleHouseware Heavy-Duty 3-Bag Laundry Sorter Rolling Cart, Grey
This post contains affiliate links to products. We may receive a commission for purchases made through these links.
– Latest Posts –