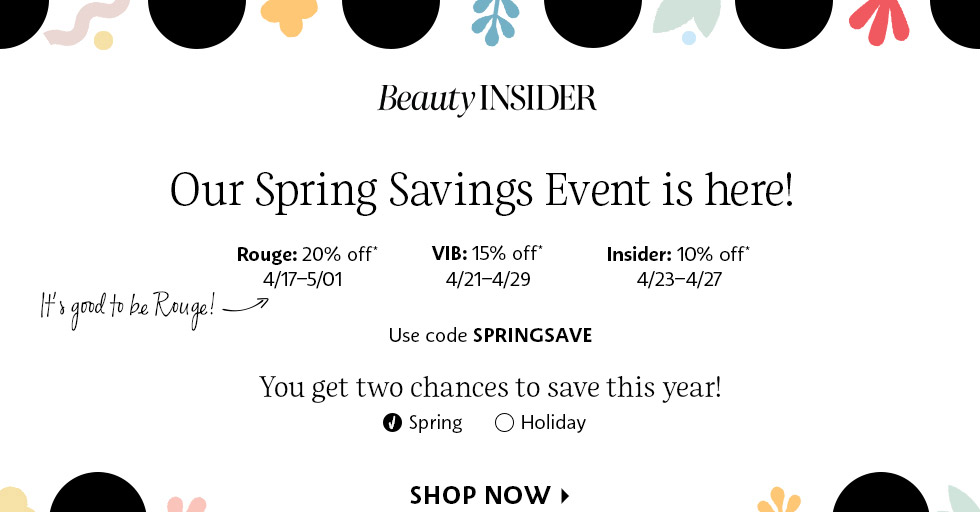 It's here! Time to re-stock up on some of your favourites at Sephora. Whether you're Rouge, VIB, Insider level, you have the opportunity to save!
Below, I've included some of the items I plan to restock. These are products I use frequently and enjoy. I'm also going to be on the hunt for beauty tools specifically for hair and skincare.
Use Code: SPRINGSAVE at checkout!
Hope you found this post helpful! Let me know what you're looking to purchase in the comments below.
This post contains affiliate links to products. We may receive a commission for purchases made through these links.
– Latest Posts –