Winter can be tough on skin, but there are few things you can add to your routine to help.
A few weeks ago, I asked on Instagram what type of content you'd like to see on the blog and a had a few comments about doing a blog post highlighting the best moisturizer to use during the winter months. Along with moisturizer, I have a few more products that you might find helpful.
My skin can be on the oily side (it was more oily a few years ago), but in the winter my skin (& lips!) become very dry. Today, I'm sharing some of my favourite products that help me during these cold winter months.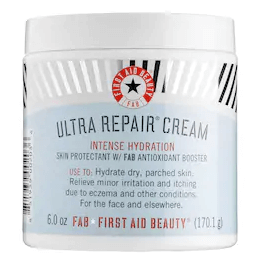 I've never been a heavy user of moisturizer because I hated the feeling of having a greasy after feeling, especially if I wore makeup. Once I found this moisturizer, it completely changed the game for me. Now I wear moisturizer everyday under my makeup. This moisturizer is formulated with Colloidal Oatmeal, Shea Butter, Ceramide 3 and the FAB Antioxidant Booster and provides immediate relief to my skin.
---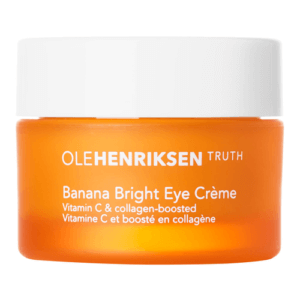 I've been searching for a moisturizing and brightening eye cream for a while. I have really dark circles under my eyes and one day while viewing products on Sephora, I came across this eye cream. Ever since I've started using this, I look refreshed. It has become a staple in my routine. I've been using this product for over one year at this point, and it has performed well in many situations.
---

To keep my lips moisturized, I've been reaching for Smith's Rosebud Salve Balm. It's very moisturizing and doesn't require consistent application, which is great for busy days. It has a great smell and doesn't leave a waxy residue. Definitely a staple in my makeup kit.
---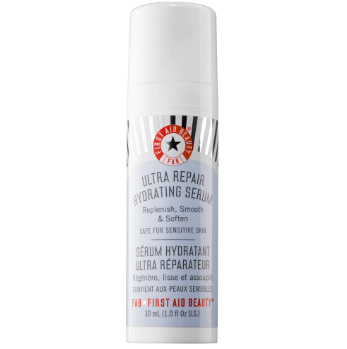 I bought this in a special FirstAid Beauty holiday kit this year, and it has become one of my go-to favourites for soft and smooth skin. Not only is this a great product for dryness, but the hyaluronic acid also helps to plump the skin. Another great light weight product that dries down quickly from FirstAid Beauty.
---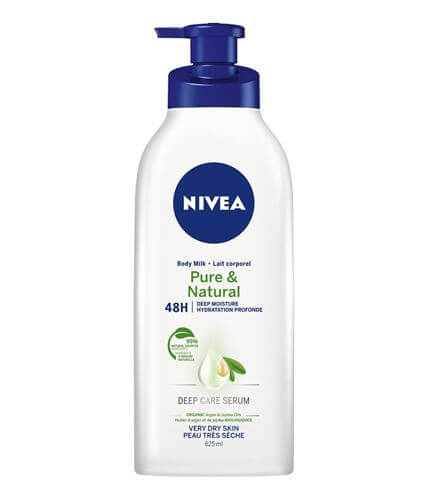 First off, let me say that I do not like body lotion. Similar to my moisturizer, I do not like having a greasy residue on my skin. This lotion absorbs well and hydrates my skin all day – an affordable option that works really well.
---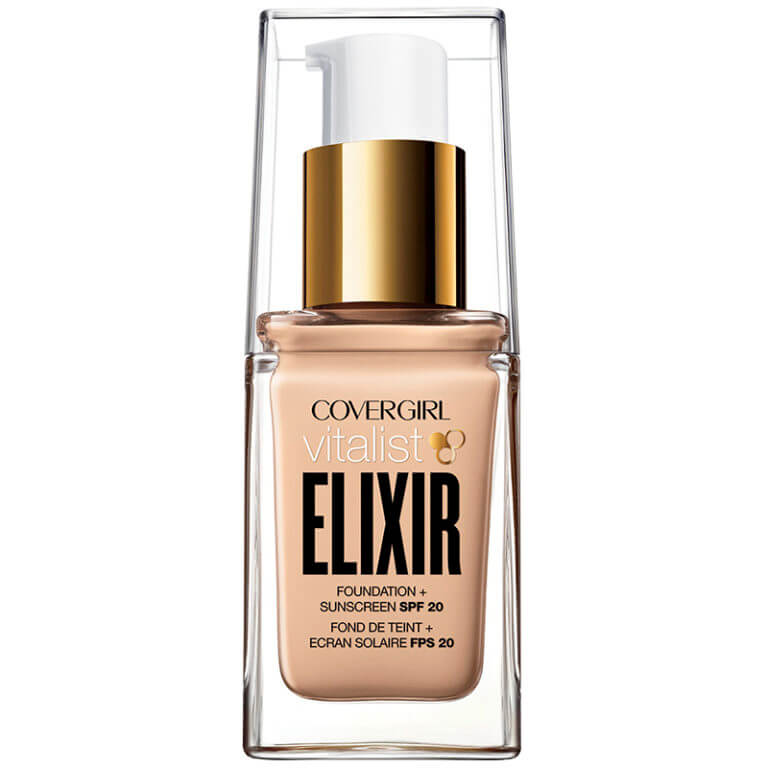 This is a recent find – I apply this with a beauty blender and have found that it leaves a semi-matte finish that doesn't settle into fine lines. This is great for dry skin and has medium coverage. The only downside is that the shade range is slightly limited.
Bonus Tips!
– If you notice dry air in your home (for me I first notice this when my nose is dry), consider getting a humidifier. A humidifier is designed to put moisture back into the air and help prevent your skin from drying out.
– Drink more water! I'm definitely trying to get better at this because keeping yourself hydrated will definitely help your skin in the long run.
– Exfoliate during the cold months to get rid of dry skin. I didn't include one on the list today because I am still on the look out. Let me know in the comments below if you have any recommendations.
I hope this has been helpful! Let me know what your winter favourites are in the comments below.
This post contains affiliate links to products. We may receive a commission for purchases made through these links.
– LATEST POSTS –