Hi everyone! Welcome back to the blog. Today, I'm going to share some of my recent favourites at Saje. I was introduced to Saje last year when my sister used Saje's Pocket Farmacy to help with my headache. From there, I've been obsessed with the brand. Let me know in the comments below what your favourite products are from Saje. I'm always looking to try something new from this brand.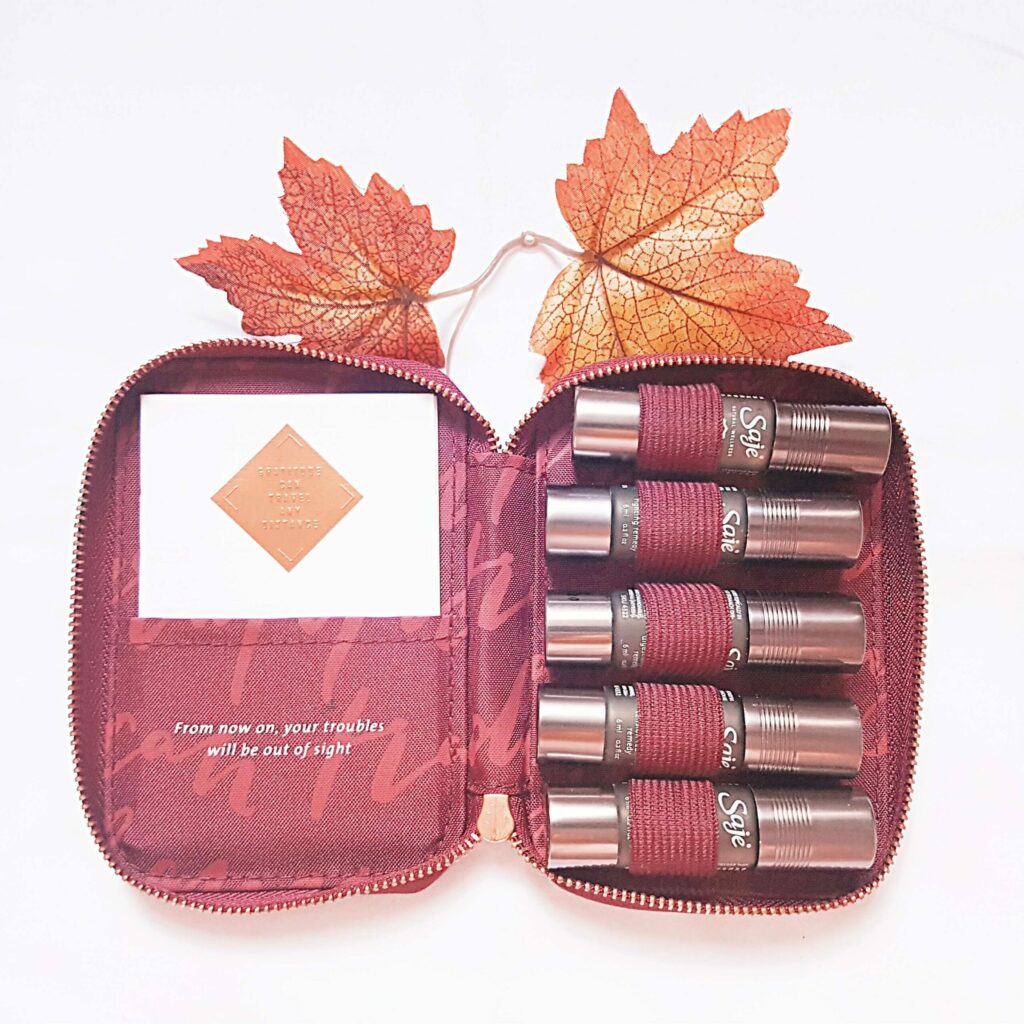 I thought it would make sense to start with the first product I was introduced to from Saje. This kit includes five remedies;
Peppermint Halo Headache Remedy
Immune Germ & Virus Fighting Remedy
Eater's Digest Digestion Easing Remedy
Stress Release Tension Reducing Remedy
Pain Release Analgesic Remedy
This kit comes in a convenient pouch made from RPET recycled fabric. I really like that they include the full ingredients of each product on their website in case there are allergy considerations that need to be taken into account. My two favourite remedies are – Peppermint Halo & Eater's Digest, which can also be purchased separately. Overall, this is a great starter kit for anyone interested in essential oils to boost their overall wellness.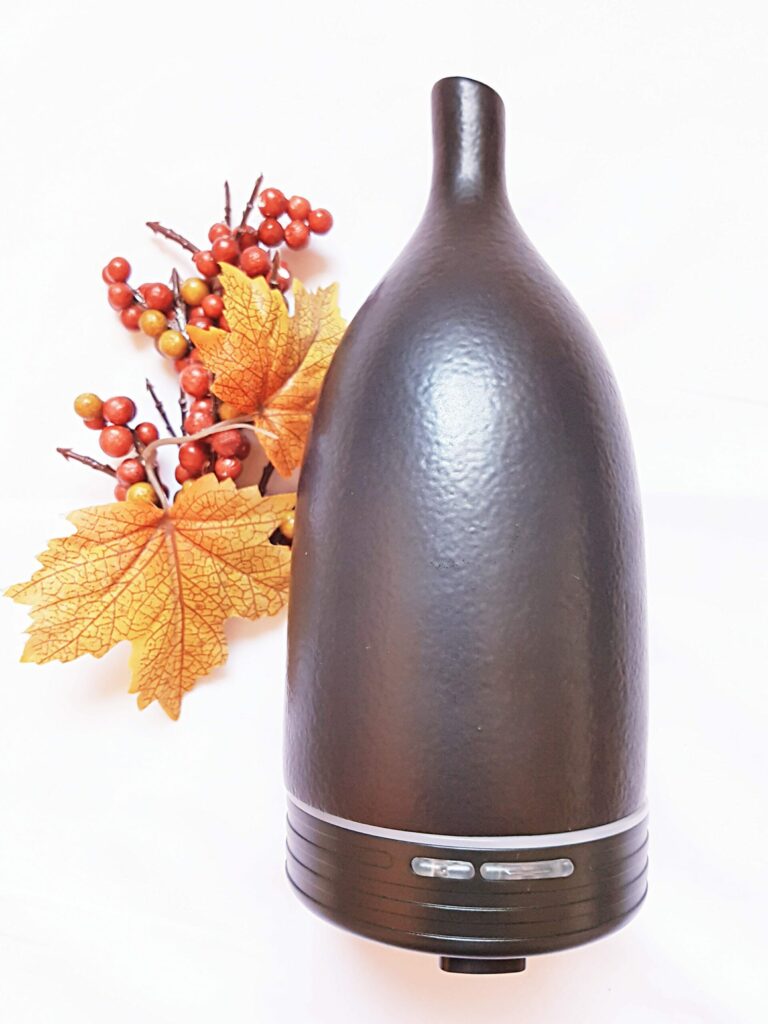 Now let's talk about the product that took me the longest to select – my Aroma Om diffuser. Available in black and white, this diffuser covers approximately 400 square feet, which is perfect for my main floor living room. One of my favourite features is the option to choose between 3 hours of continuous mist (yes please!), or 6 hours of intermittent mist. It also comes with a soft LED light feature and has a water tank of 100ml. I used this all summer and as the winter months approach (sorry for the reminder!), I will be once again using this to mildly help with the humidity in my home.
Diffusers & Blends: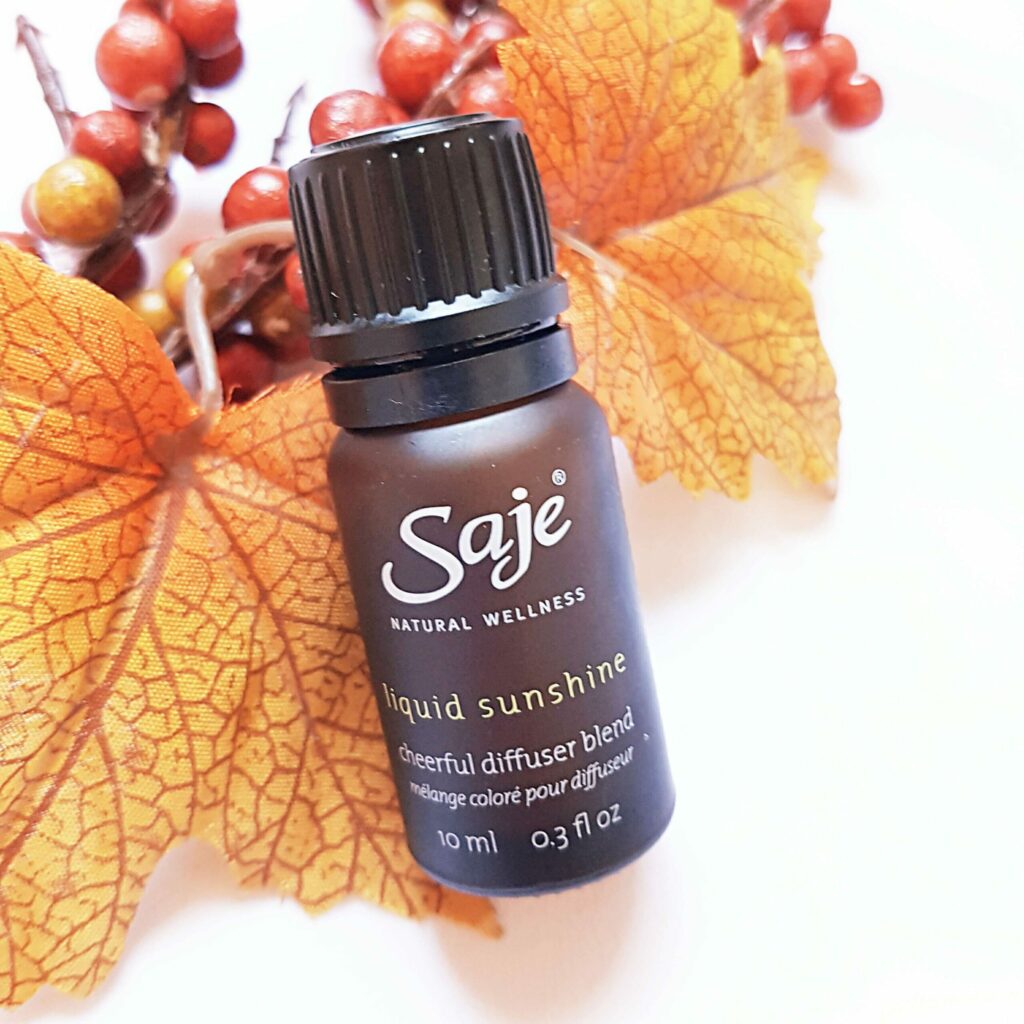 Now let's get into the main event (well, I think so anyway), the diffuser blends. First up, liquid sunshine. If you love the smell of fresh citrus, then this needs to be your first diffuser blend. I was looking at the bottle more closely for this review, and it literally says 'cheerful diffuser blend', I mean how could you not love it in that case? If you're new to the diffuser game, make sure to pick this one up.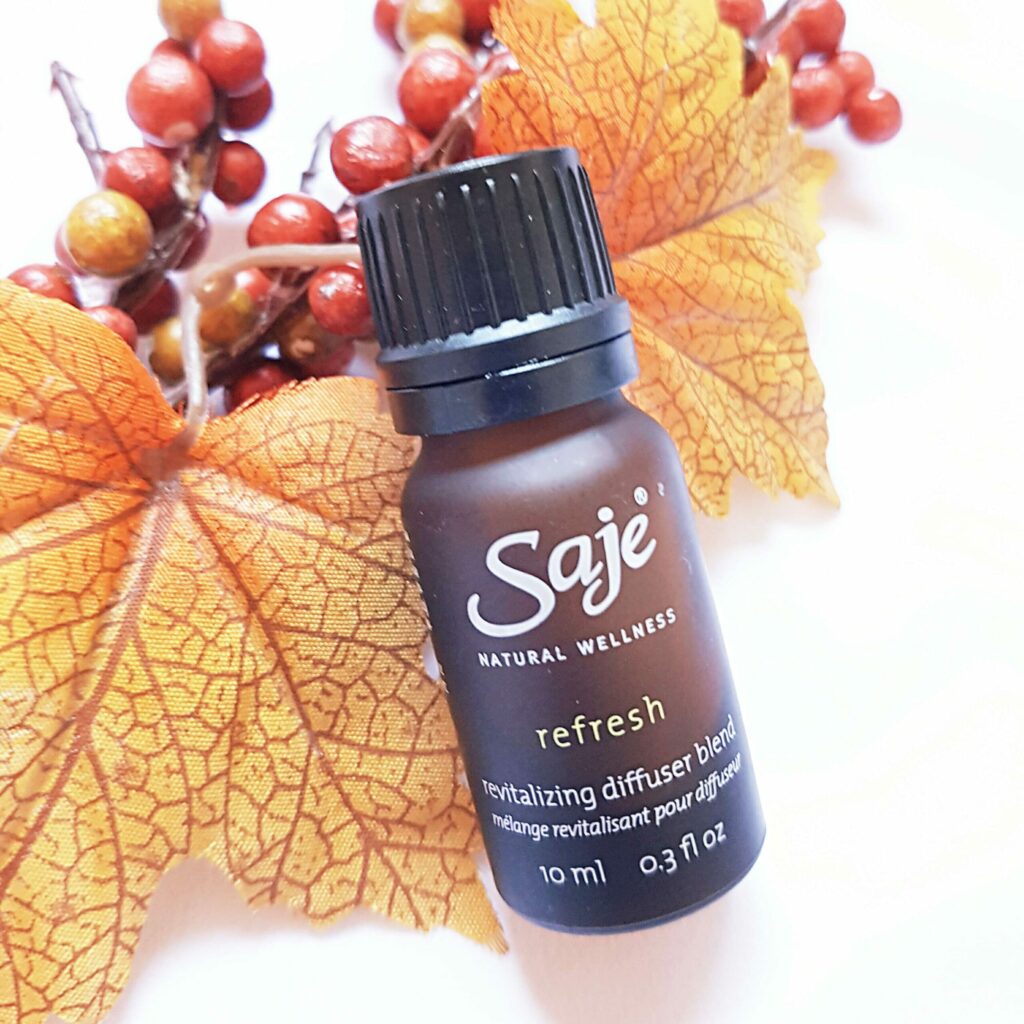 Refresh is one of my favourite blends to use after a long day at work. It has notes of eucalyptus, lemon and spearmint. Together, the scent combination is minty and fresh. I like that it isn't overpowering, and leaves the light and refreshing scent in the air.
Yoga is definitely my #1 favourite blend on this list. The blend includes patchouli (more of an earthy scent), orange, and neroli (floral, citrus note). I always get compliments on this scent when people come over and I find it to be a very relaxing scent. The Yoga scent is used for other products at Saje, and of course, is perfect to use during my yoga practice. I'd definitely recommend going into the store and smelling it for yourself to get the full experience.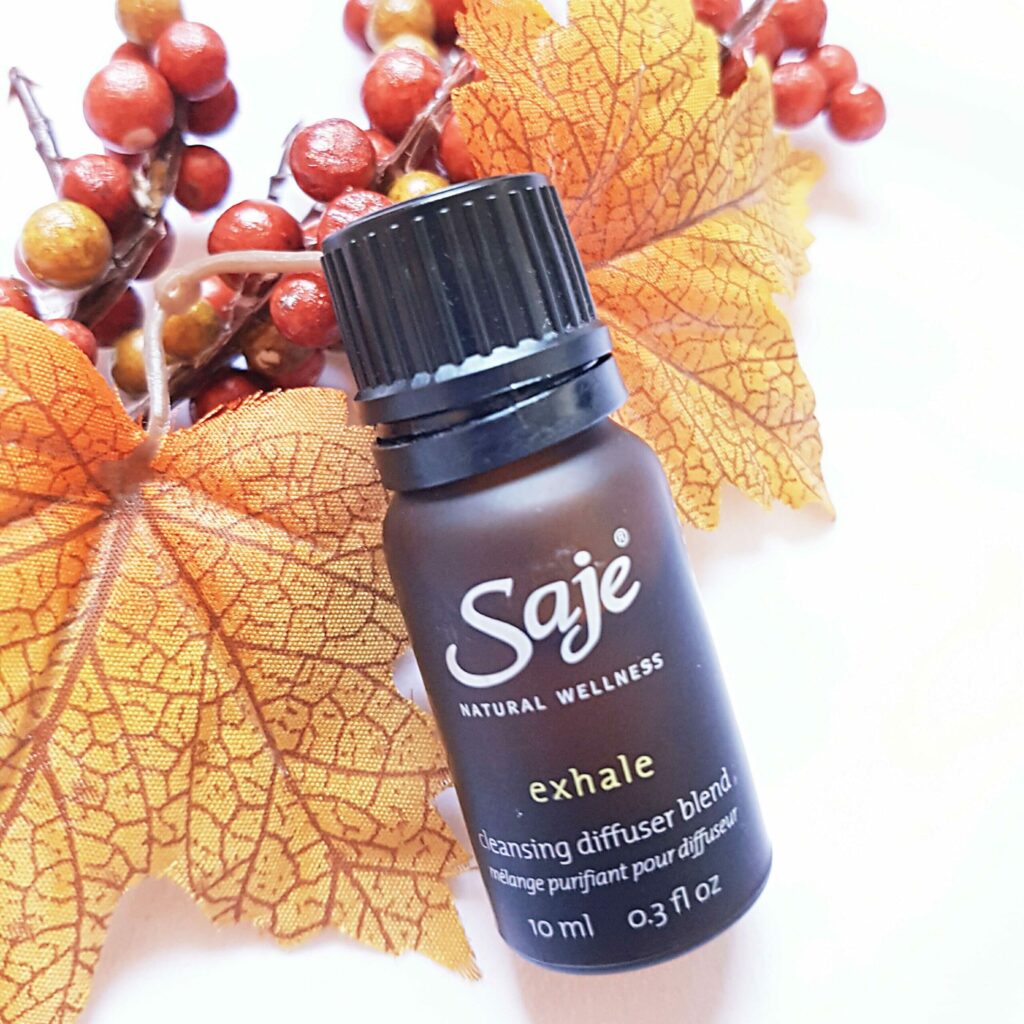 I realize there a lot of cleansing, relaxing blends on this list, but this is one of the main reasons why I use Saje products. Exhale combines eucalyptus, frankincense and peppermint and is great to have on if you are trying to get some work done.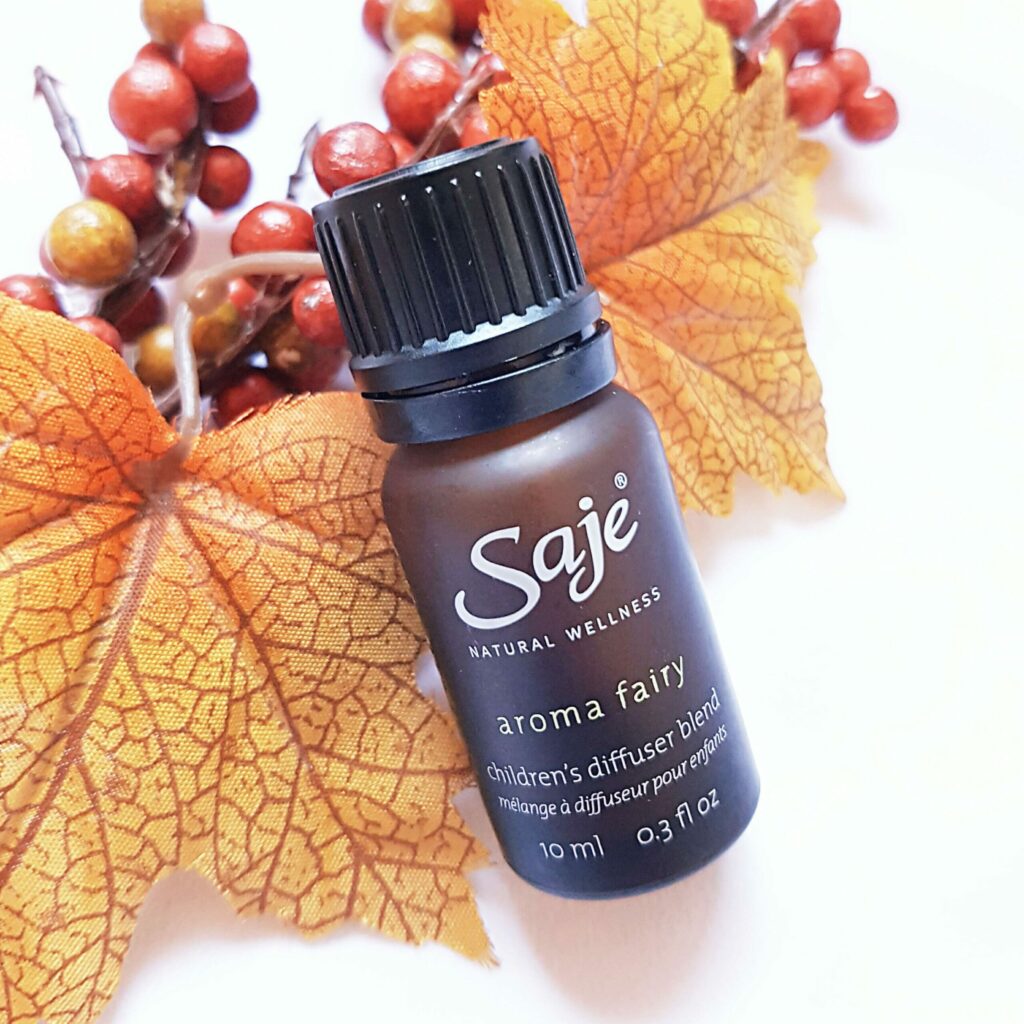 I didn't realize it when I bought this scent, but this is one of Saje's child-friendly scents. This gentle child-friendly blend combines marjoram, orange and lavender. This is another mild scent that I love in my collection, it's the perfect soothing scent before bed.
And that's it! Again, let me know what your favourites are in the comments below. I'm always looking to try new blends!
– LATEST POSTS –